If you need to create digital content, the best content that you can create tells a story that really appeals to your customers. But a lot of digital creative misses the mark.
But if you want to create compelling content you just need to mix two simple things – Your brand message — and what the consumer needs.
Your customers want to know who you are and what you stand for. Are you the brand that cares about sustainability and zero waste? Are you centered on making sure you value your employees as much as your customers? So, you need to move past what your product or services offer a consumer and tell them how it makes them feel and how they can be part of the story.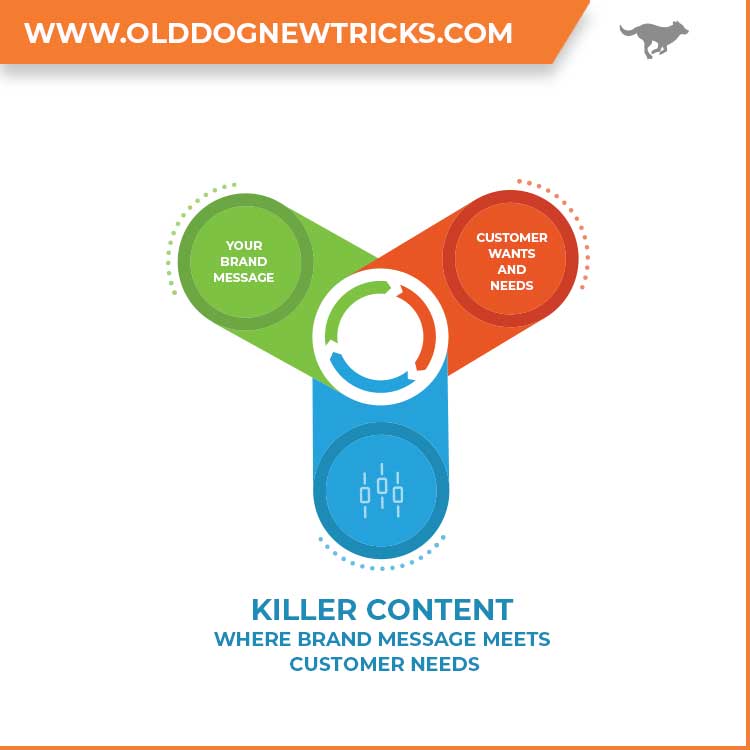 When marketing messages are merged with a consumers' wants, needs, and preferences, the result is a compelling content strategy.
Your marketing messages are composed of your positioning and purpose, elevator and signature story, and brand benefits and reason to believe. They're the core communication elements of your brand and your personality, voice, tone, and content strategy give it life. Striking a balance between them is vital because if your content strategy resembles a child screeching "Buy me!" on volume level 10, your customers will run screaming.
Conversely, if your content ignores all your brand fundamentals, you won't effectively communicate who you are, what you do, and why you matter. The confluence of message and customer are a symphony every marketer has to compose.
While your customer cares about the quality and efficacy of the services they're buying, they remember their experience with a brand above all else. Humans are irrational; we feel first and think second. Consumers expect that their experience will be personalized, relevant, valuable, and memorable. While your sales strategy and marketing plan will define how you achieve this, a smart content strategy plays a key role.
So, for great content, just find a mix of these two specific things.
This blog, for example, mixes two things:
Brand message – Digital marketing made simple
Customer need – I need a simple way to write great stories
For more tips on content see this post too