THE GARYVEE $1.80 INSTAGRAM STRATEGY
I love this topic from Gary Vaynerchuk so much that i thought I'd do a specific post on it. So here is the GARYVEE $1.80 INSTAGRAM STRATEGY…
The truth is, the way to win on social media is to actually be social. The number of Instagram followers you have means nothing if you can't build a community of like-minded people who care and engage. The only real way to do this from scratch is to become part of the conversation. 
Gary came up with what he likes to call the $1.80 Instagram strategy which translates to leaving your personal .02 cents on the top 9 trending Instagram posts for 10 different hashtags that are relevant to your brand or business every single day.
By the end, you haven't just left your .02, but a full $1.80 of thoughts online in the specific category, niche or industry you want to become a part of.
STEP 1: FINDING THE BEST HASHTAGS TO FOLLOW
For the GARYVEE $1.80 INSTAGRAM STRATEGY I want you to imagine that you are deep into meditation and have been practicing for years and now you want to build a business around meditation or grow your personal brand.
The first thing you need to do is identify the 10 most important/relevant hashtags in your field. Here are some from Instagram:
#meditation (13.1M uses and counting)

#selfdiscovery

#freeyourmind

#innerpeace

#meditate

#mindfulness

#wellness

#awareness

#mindset

#spirituality

#zen

#perspective

#beherenow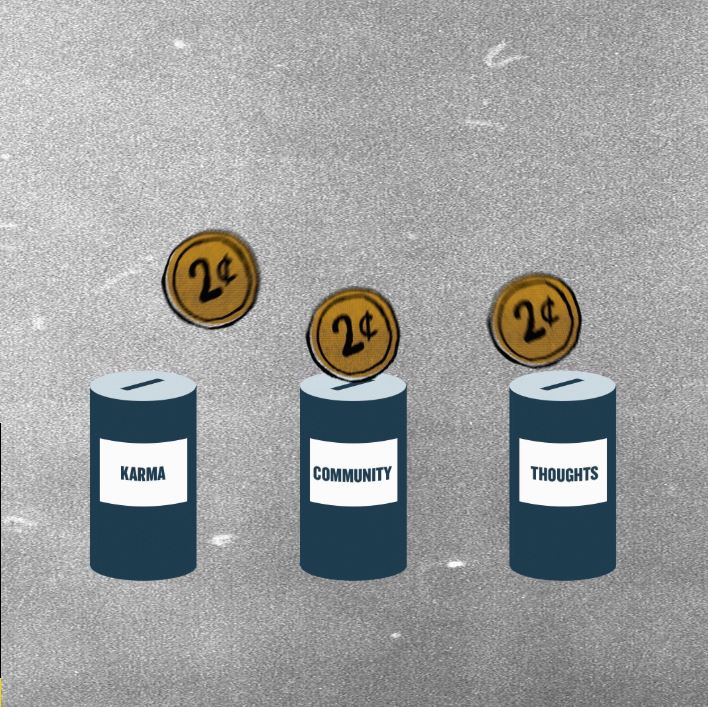 The best part about searching for hashtags is that you can quickly and easily identify related tags in your industry or niche. Once you search meditation, Instagram recommends related hashtags to follow.
Spend about 20  seconds scrolling through the top 9 posts of each hashtag.
When you find a hashtag, or better yet a post, the first thing you need to do is identify who that person is. Click on the post, identify the account, read their bio, look at their profile, understand their likes, dislikes, and activity. Read the copy below and engage.
STEP 2: LEAVE YOUR INSTAGRAM COMMENT .02C FOR THE 1.80 INSTAGRAM STRATEGY
Now that you've identified the top 9 posts for your top 10 hashtags… it's time to leave your .02 which means leaving your thoughts and trying to provide value where you can.
If you see someone in the comments who has a question and you know how to respond, answer. If you love the post and admire the aesthetic, say so! If you have thoughts about the quote or the copy in their post, reply!
If the image reminds you of another content creator, tag them. If you think a friend would benefit from seeing it, share it with them.
Comment, like, engage, respond, share. These are the simple and easy ways you can leave your .02c
You don't have to write a book or say something profound, you just have to engage and interact. That is what it means to be social. But please please please be authentic to yourself and the person on that post. We all know what a spam comment looks like. 
STEP 3. CONTINUE TO COMMENT, LIKE AND ENGAGE ON INSTAGRAM
It's as easy as that. The overall process is incredibly simple. It's .02 cents, on 9 posts for 10 hashtags every day. That all adds up to $1.80.
No matter how much value you provide, this is still a game of numbers. You have to be willing to give yourself more at-bats. Everyone else is only leaving .02. You're leaving a $1.80 Every. Single. Day.
With mucho thanks to GaryVee!