Want to know how to identify your customers. To start with, here are 12 questions you should ask to identify your ideal target customers.
What kind of work do they do?
What makes them buy from you rather than others?
What is their social and financial status?
Where do they live?
Where do they hang around in real life?
Which social media platforms do they like?
Where do they hangout around on internet?
Which brands/companies do they buying from?
Who do they listen to when making buying decisions related to your products?
How do they look for products related to your nitch?
What are the things your customer likes?
What are the things that your customer dislikes?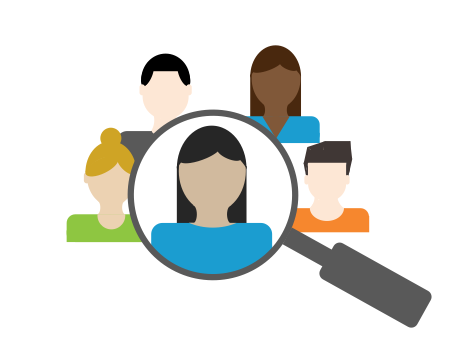 By answering these 12 questions you will have a clear picture of the people that your business is already attracting. Once you've got the picture, you can either develop the market to attract more of these people or you redesign your business to meet the needs/wants of another retail market.
You can use questionnaires, surveys either online or offline to answer these questions and then finally develop a clear description of who your ideal customer is.
Once you have develop a clear understanding of who your target market is, why he/she buys from you and where he/she can be found both offline and online, you have to dig into your business and position it to attract the target market.
Once you identify them, here are some cool ideas to create messages to send to them.