Productivity at work. Many of us today are constrained by the size limits of our device screens.
Laptops are getting smaller and thinner, but the amount of available screen real estate shrinks in tandem. Think about a typical usage scenario: A worker may be viewing an Excel spreadsheet, while their e-mail client, Web browser, IM application, and Windows Explorer windows are running in the background. To get from one to another requires switching active windows and taking the focus away from critical work. Likewise, a worker who is revising a document may need to switch among the original and new versions. Switching windows makes this a frustrating and time-consuming process.
A Utah study found that workers showed a 44-percent boost in productivity for text tasks and a 29-percent rise for spreadsheet tasks when moving from a single screen to a dual-monitor setup.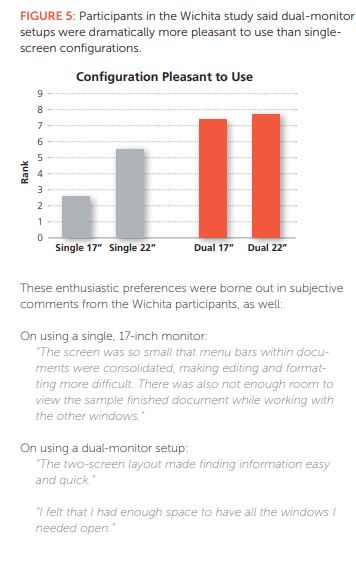 In another study participants were able to complete their given set of tasks nearly two-and-a half minutes faster using a dual-monitor setup. Although two minutes doesn't sound like a lot, it adds up quickly when multiplied by task and employee. Even a gain of five minutes per hour leads to 40 saved minutes per business day for each employee.
I have started to use these clips to clip a USB powered 1920×1080 display  to the side of my laptop while I'm travelling around. Easy to use and no power brick or cords needed.  https://www.kwikcharger.com/products/monitor-side-mount-clip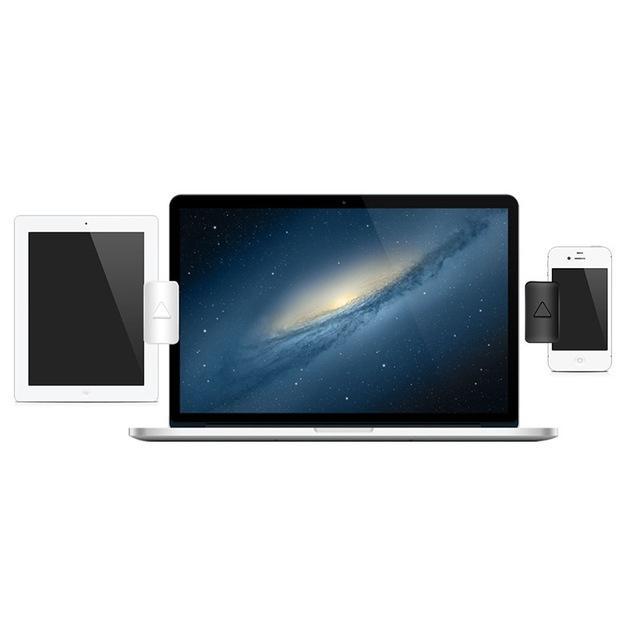 Another easy idea is to use an ipad to create a little more screen space. Try this free app. https://itunes.apple.com/au/app/duet-display/id935754064?mt=8
Duet turns your iPad or iPhone into the most advanced extra display for your Mac & PC. Developed by a team of ex-Apple engineers, Duet offers unparalleled performance and display quality – all with zero lag.