So it comes as no surprise to learn that WhatsApp is gearing up to put ads into its Status feature, the part of the app that lets you share text, photos, videos, and GIFs that disappear after 24 hours — yes, it is a lot like Stories on Snapchat and Instagram.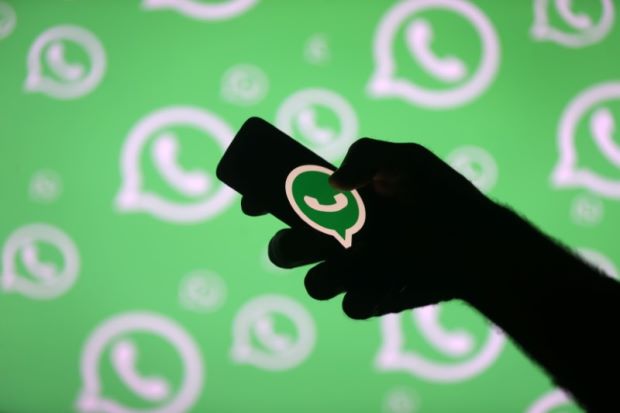 The news of WhatsApp's upcoming effort to squeeze some cash out of the smartphone app comes courtesy of WhatsApp vice president Chris Daniels, who told the Economic Times this week: "We are going to be putting ads in 'Status'."
The executive added: "That is going to be [the] primary monetization mode for the company as well as an opportunity for businesses to reach people on WhatsApp."
Daniels didn't say when the ads will start appearing, but his revelation suggests work on incorporating them into WhatsApp is in the advanced stages of preparation and so they may show up soon.
Facebook acquired WhatsApp in 2014 for a colossal $19 billion. At the time the messaging app had 450 million monthly active users globally, and has since added another billion.
Co-founders Jan Koum and Brian Acton launched WhatsApp in 2004, with its only income generated by a $1 annual fee charged after a year's use. Even that was dropped in 2016, making the app free for everyone. Even then, Koum and Acton promised that despite the move to ditch the fee, there would be "absolutely no ads" appearing in the app.
But then, amid reports of tension between WhatsApp's co-founders and their bosses at Facebook about how to develop the app, Acton quit the company in 2017, with Koum following a few months later.
The pair's departure opened the way for Facebook to proceed with various changes to WhatsApp, particularly regarding efforts to monetize it, and the incorporation of ads looks certain to be a lucrative move for the social networking giant.
How users will respond to what is essentially a broken promise remains to seen. With so many of them now long-time users of WhatsApp, it's unlikely that any kind of mass exodus will occur, though Facebook will need to be careful with parameters such as ad frequency in order to limit any irritation among WhatsApp's community of 1.5 billion people.
Thanks to Digital Trends