If the murmurings come to fruition – which were originally reported by Reuters and are so far unconfirmed by each company – Marketo's purchase price would likely be in the multi-billions. Vista Equity Partners paid $1.8bn for the company in 2016 and a new deal on the table is expected to be worth significantly more.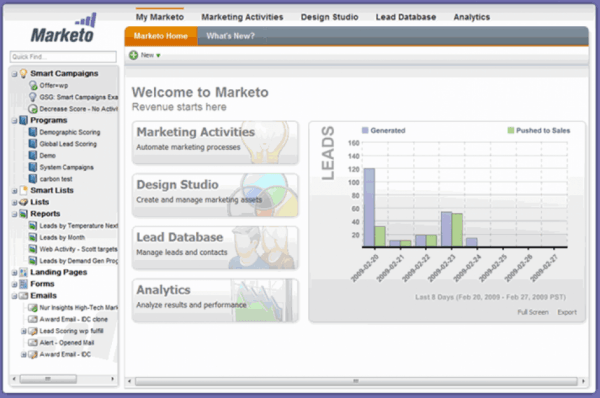 Adobe's strength in its digital media business, which houses its flagship product Creative Cloud, has seen it top analysts' expectations for the last two years. It has now begun to leverage this growth to diversify its offering into marketing and e-commerce, and while it's both developing and earning fast here, it still has a lot more to give.
The inherited tech would be a huge boon for Adobe's own endeavours with cloud marketing software Experience Cloud, equipping it with applications for B2B marketing and putting it in better stead to take on competitors such as Salesforce, Microsoft and Oracle.
In May this year, the group acquired e-commerce services provider Magento for just shy of $1.7bn, representing its biggest acquisition in close to a decade, and a move that bolstered Experience Cloud's offering of centralised data analytics, advertising and marketing content to B2B and B2C customers.
Adobe reportedly has ample funds to secure the deal, and if it did, it would be another landmark in martech consolidation this year. Among others, Salesforce snapped up cloud-based AI company Datorama in July for $800m, while Zendesk bought out marketing automation platform Base for an undisclosed amount just last week.
From MarketingTech